git 推送到 GitHub的时候,报错 non-fast-forward
diepao172

last edited by




主仓库在gitee,副仓库在github上,之前还能推送,现在推不了了

 ! [rejected]        master -> master (non-fast-forward)
error: failed to push some refs to 'https://github.com/xxx.git'
hint: Updates were rejected because the tip of your current branch is behind
hint: its remote counterpart. Integrate the remote changes (e.g.
hint: 'git pull ...') before pushing again.
hint: See the 'Note about fast-forwards' in 'git push --help' for details.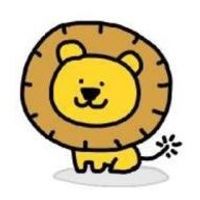 ---
西南地区IT社群(QQ)
云南

【昆明网页设计交流吧】243627302
【昆明nodejs交流吧】 243626749
【VUE】838405306
【云南程序员总群】343606807
【昆明UI设计】104031254
【云南软件外包】15547313
贵州

【PHP/java源码/站长交流群】55692114
四川

【成都Java/JavaWeb交流】86669225
【vaScript+PHP+MySql】116270060
【UI设计/设计交流学习群】135794928
重庆

【诺基亚 JAVA游戏博物馆】 559479780
【PHP,Java,Python,C++接单】 442103442
西藏